Recommended
     If the weather is nice, in the morning you can start by enjoying our beautiful beaches, such as Molhe Leste, Gambôa, Peniche de Cima, São Bernardino, Consolação, Cova de Alfarroba, among others. And you must wondering why in the morning. Usually, when the weather is good in the morning, in the afternoon it is windy due to the air masses and their temperatures that come from the ocean and collide with the air masses that come from the land.
     If the weather is cloudy, which is usual, we recommend you to go for a walk around the Peninsula. By the sea you will have several trails and incredible places with fabulous views. Start at the northern end of the wall, at Portões de Peniche ("Peniche Gates", close to the Burguer King) or in the southern part, in Ribeira (the marina, close to the Fortress).
     If by any chance you're a surfer or are interested in enjoying the waves, you can always find the best ones in Supertubos, Almagreira or Baleal. The good thing about Peniche is that, if the waves on the north side (Baleal, Almagreira…) aren't exactly pleasant as you want them to be, they will certainly be pleasant on the south side (Supertubos, Molhe Leste…) and vice versa. As for the equipment for surfing or learning, shops and schools can be found in every corner, believe us.
     When it's lunch time, you better look out for a restaurant early (and for that you can consult our map to see the restaurants near you, also in case you have no idea where to go). We have many typical restaurants, with good fish, fished on our coast by our fishermen and sold at the fish auction. If you don't fancy fish, there are other options on the peninsula, such as delicious pizzas and pastas, barbecues, kebabs, homemade hamburgers and much more.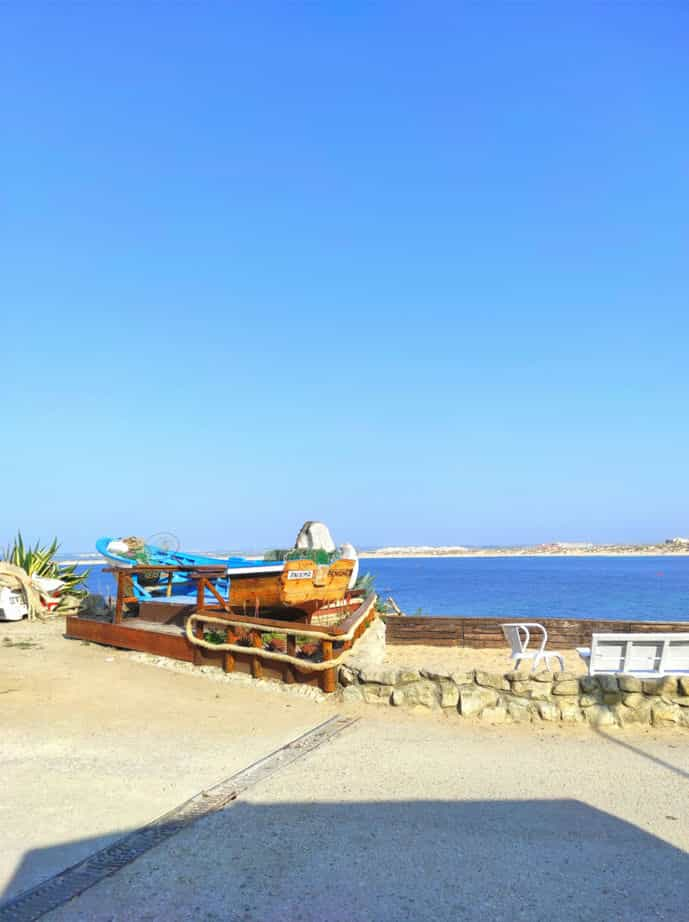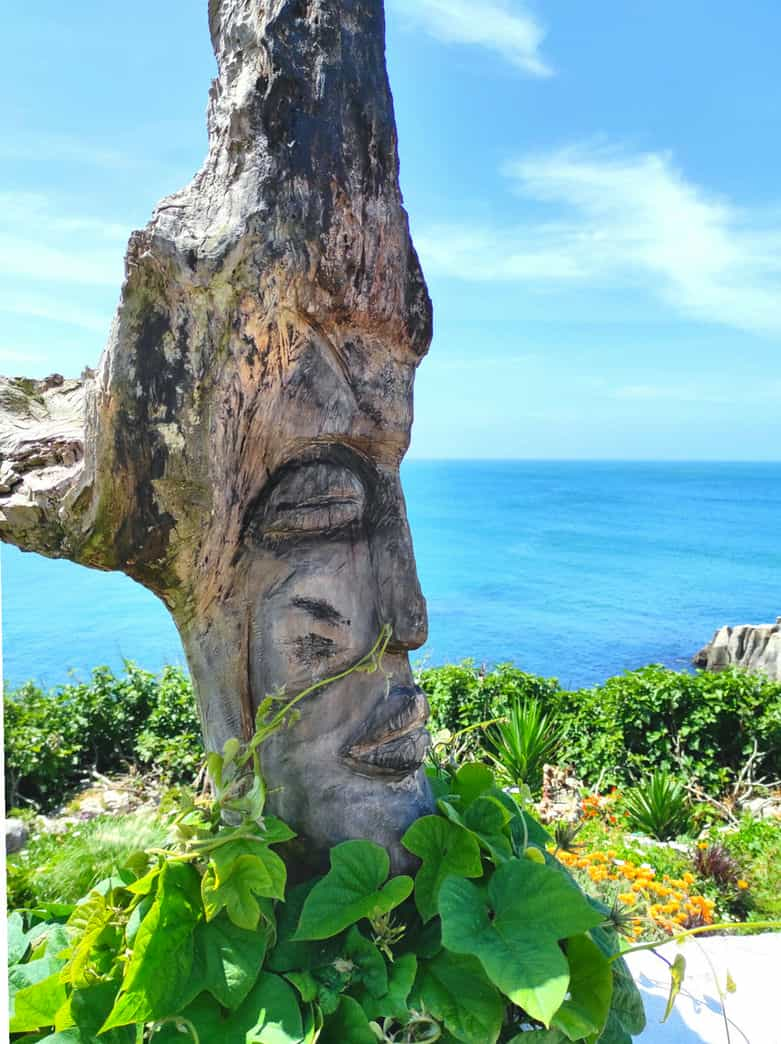 After lunch and to help with digestion, go on an adventure through the peninsula, visiting the neighborhoods, such as Bairro do Visconde, Bairro Luís de Camões, among others. Visit the museums and heritage, such as the Museu da Renda de Bilros de Peniche (Bobbin Lace Museum) or the churches (if you're interested, as they are part of the history of Peniche). For now, you cannot enter the Fortress and its Museum, but the view from the outside is worth a visit and you can go to the Alto da Vela viewpoint.
     In the afternoon you can enjoy a nice ice cream or a cake/pastry if you are in the city centre. Or maybe visit Baleal and take the opportunity to get to know the island.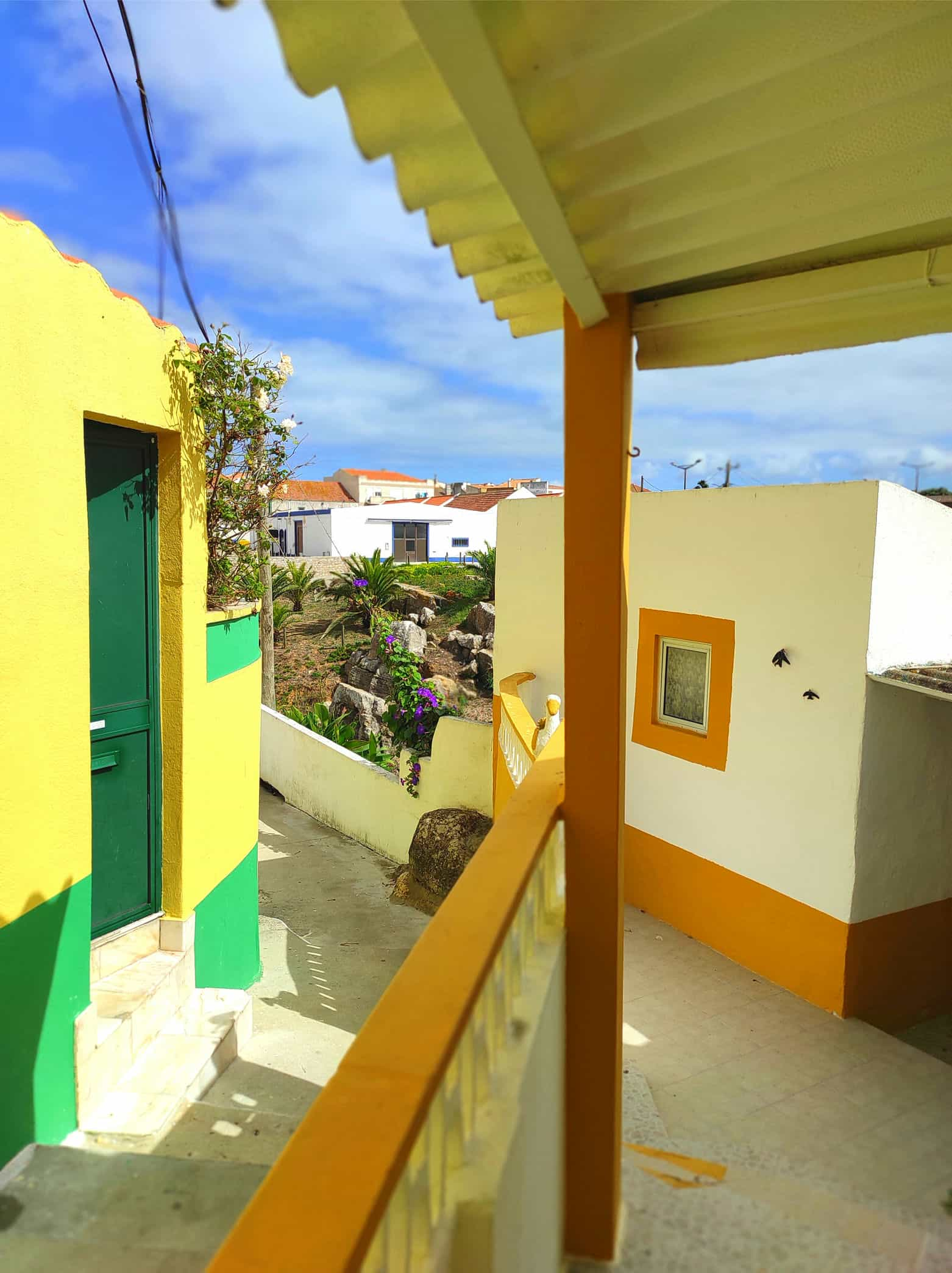 If you haven't done the route around the peninsula in the morning, you have the opportunity to do it in the afternoon. The route is about 10km long and you can do it on foot or by car and stop next to information boards in several places. Along this route you can find some QR codes. Just scan them to see what many of these places looked like in the past and see more information about them.
     To make the most of it, when the late afternoon arrives, we advise you to do the following: go to the north coast to see the sunset over the Berlengas archipelago. Some of the best places to enjoy the sunset will be Papôa or Cabo Carvoeiro.
     After this incredible natural moment, it's dinner time and you can go to a restaurant close to the dock and the riverside area and stroll through this historic and busy area. Take the opportunity to drink something. In case you're going out late, you can find great bars in Baleal.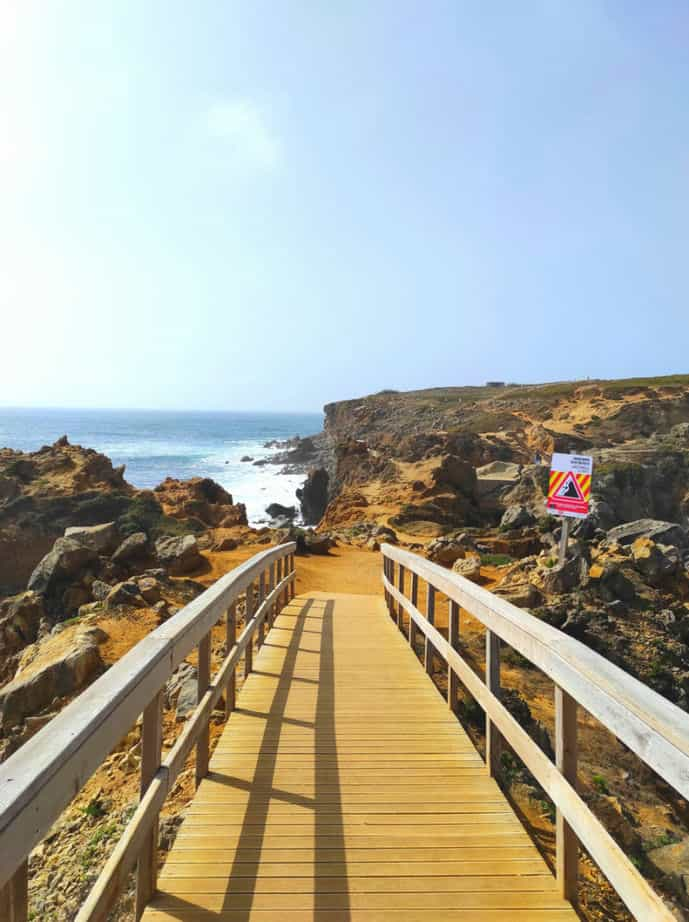 We advise you to spend more than one day in Peniche! You won't be able to experience everything in a week. Visit Peniche, Berlengas, Baleal, Ferrel, Atouguia da Baleia, Serra D'El-Rei, Consolação, São Bernardino… There is so much to visit in this county! Taste our delicacies, such as Esses de Peniche (Peniche's "S"), Rendas Doces (Sweet Bobbin Lace) or Penichenses. Enjoy a nice Caldeirada de Peixe (fish stew) or the fantastic grilled fish, such as sardinhas (sardines), carapau (horse mackerel), dourada (gilt-head bream), robalo (sea bass), among others. Dive into our beautiful waters, even though they are not hot, they are very transparent. Take a surf lesson (there is no lack of surf schools). And don't forget: talk to us to have a guided tour and to learn more about this town.
     Our best advice? Just book one of our Tours or feel free to contact us if you have any questions. In these tours you will be able to visit many hidden places, learn about fascinating legends and discover emblematic stories.
   Do as the locals do
     Now we're going to tell you about what the Penichenses (inhabitants of Peniche) or, as people say, Penicheiros, do during their day on the Peninsula (not work related nor daily tasks but what they usually do as leisure or certain habits).
     In the morning, some people usually walk along the Ribeira (marina), Alto da Vela (viewpoint), Marginal Norte and Sul (north and south coast) and there are also those who go to Parque da Avenida (park) to do some physical exercise.
     Many locals have the habit of having breakfast in cafes and pastry shops. Many people go to the city center, where most of these establishments are centered and some others go for the ones located in the area of residence.
     We recommend you to stop at the following location: Mercado Municipal (Municipal Market). When the Praça (name by which many locals refer to Municipal Market) is open, several penicheiros have the custom to buy certain products at this place, from vegetables and fruit to meat and fish. And speaking of fish, did you know that the Lota de Peniche (fish auction at the local fishing port) is the one that sells the most nationally?
     At lunchtime it's usual to catch the scent of grilled fish. It is a routine in the town. If it makes you feel hungry (which will probably happen), but you don't feel like going to a restaurant, you can always go to Pinhal de Ferrel (Ferrel pine forest) where you'll find grills available to use. Penichenses also usually have picnics there.
     In the afternoon, some relax or hang out at home, some take a walk along the coast and many go to the beach. Some of these beaches are more hidden and small, such as Portinho da Areia Sul, for example, which is very frequented by those who live in Bairro do Visconde, Bairro Luís de Camões or Bairro do Lapaduço (neighborhoods).
     At the end of the afternoon, many go out for a snack. The most popular places are always Quebrado, Molhe Leste and Baleal for a drink and a snack or a good ice cream shop, in the city center or on the way to Baleal. To finish, there are those who still go to the north coast to watch the sunset.
     Dinner is at home or may be at a restaurant and, unless some Penicheiro invites you to eat at their home, you will have to look for a restaurant and for that, you can always consult our Peniche Guide map.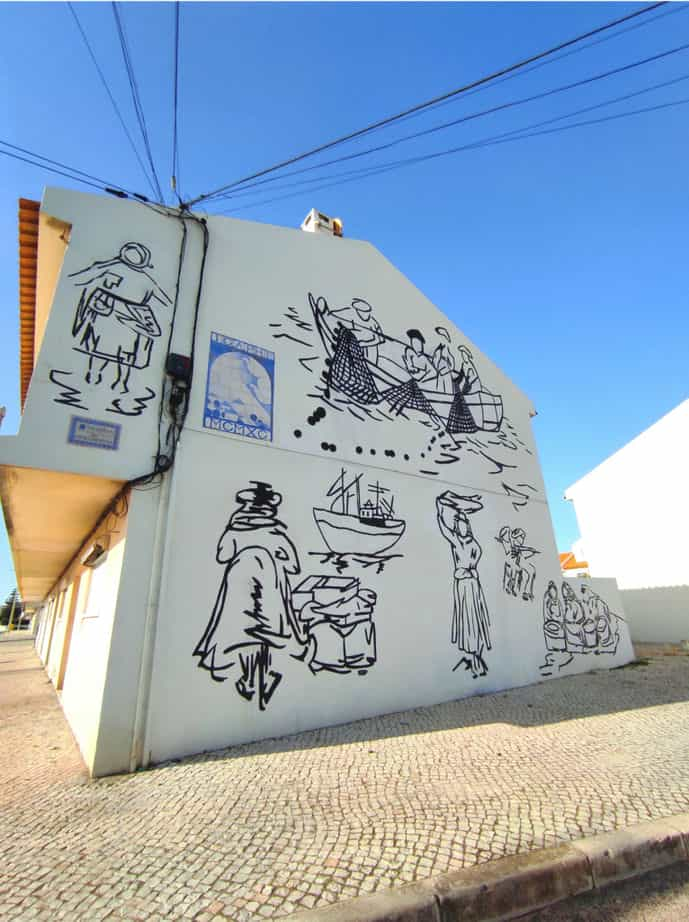 After dinner, it is normal to see the local people strolling around the city, mainly in the Ribeira (marina) area and the center and ending up drinking something in a cafe or a bar, while they "dão à língua" ("give their tongues", which means casually chatting).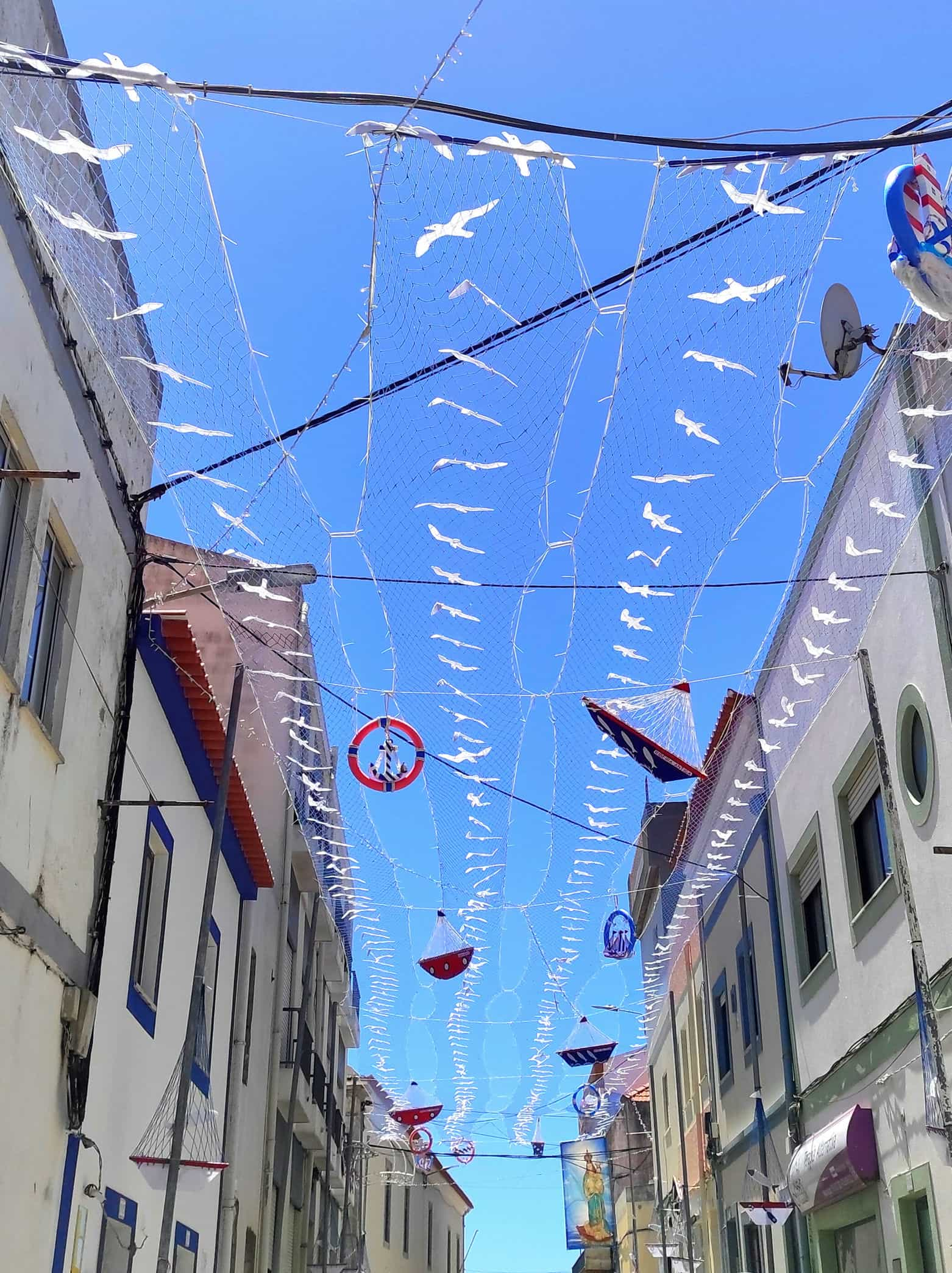 Fishing is also a habit that many locals have (they go by boat or go to a place on the coast that is suitable for the activity) and many practice the sport for which Peniche is well known, surfing. Not to mention that, at certain times of the year (as usually happens during the summer season), they have the habit of participating in events and festivities, such as the Corrida das Fogueiras e Fogueirinhas or the Festa da Nossa Senhora da Boa Viagem and also getting ready for Carnaval (not only in February, but also in the summer). There are also many people who prepare an entire trip for a frantic trip to Berlenga Grande.
     Now that you're aware of what the Penichenses do, you have some ideas of what to do while in Peniche.